Department of Medical Education
---
The Department of Medical Education of CIMC is an academic department established in January 2017. It serves all aspects of the student academic program, faculty development program, and research activities of both institutions.
Vision:
To develop Department of Medical Education as a house of expertise to provide quality education to the students & training of the faculty members.
Mission:
To provide quality education with continuous improvement and updating of the educational programs as well assessment of the students
To improve the quality of the academic staff through continuing professional development and assessment program.
To establish a teachers academy for training of the teacher.
Aim & Objectives:
To train the faculty members for improvement of teaching and assessment skills
To train and orient teachers about updated curriculum and assessment methods as per BMDC and University guidelines.
To train and develop knowledge, skills and research activities required to perform the role of a competent teacher, good clinician, administrator, and researcher.
To train and develop the teachers to acquire the competency in communication skill, behavior and use of modern information technology (IT).
To assist the teachers to practice ethics and morality to be the mentor for the students and colleagues.
Faculty development program
Quality assurance through subject coordination,phase coordination,academic co-ordination committee and academic council.
CME/CPD program
Journal publication and Research activities
Teachers orientation for MBBS/BDS curriculum, and assessment methods
Scientific Workshop
Faculty Members of Medical Education Unit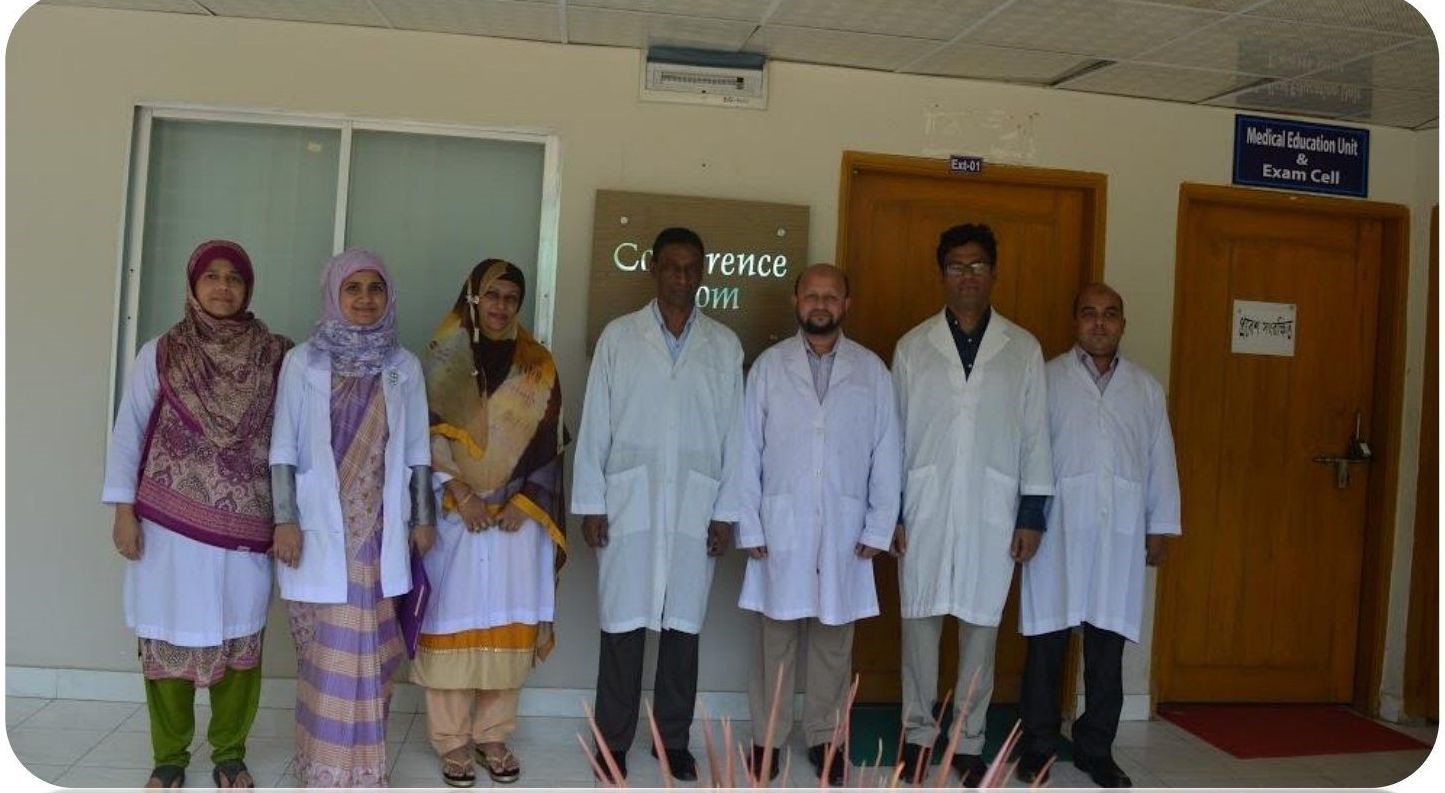 Activities of MEU Faculty:
To arrange meeting in every 4 months
To arrange workshop for teachers on teaching methodology.
To review faculty development and review scheme.
To evaluate external examiners reports for professional examination
To arrange exchange review visit between pair college
To arrange journal club monthly